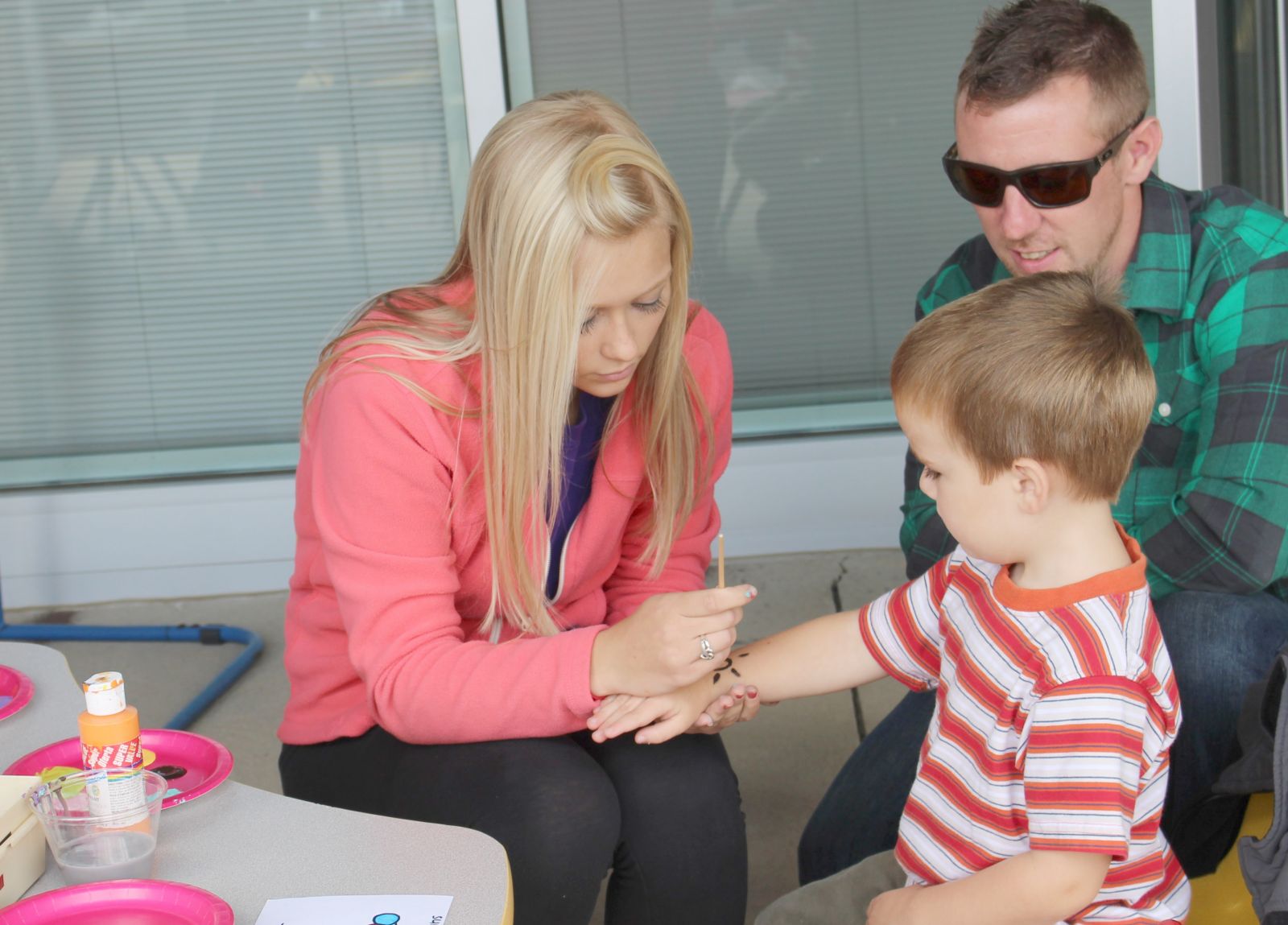 To celebrate their 50th Anniversary, the Wayne County Schools Career Center is planning a day of fun family activities on Saturday, September 28. Community Appreciation Day will be from 12-3 p.m. Admission is free and the event will be held rain or shine. Alumni and former staff are encouraged to attend as a group photo is planned to mark the occasion.
            The SkillsUSA student organization is hosting a show for cars, trucks and motorcycles. Registration for the show is $5 and is from 11 a.m. to 1 p.m. There will be dash plaques, door prizes, and awards at 3 p.m. Donations will go to SkillsUSA student activities.
            Most of the Career-Tech labs will be open with skill demonstrations and/or giveaways or make-and-take activities for the public. Some of the special activities include:
Adult Education Cosmetology: Free haircuts for those who donate 10" to Wigs for Kids.
Agribusiness & Production: Cow Patty BINGO.
Ag Mechanics: Tractor Show.
Automotive Technologies: New Car Show with cars from local dealerships.
Construction Technologies: Make-and-take CNC router project.
Cosmetology: Hand/arm massages and paraffin dips for adults, nail polish for girls 9 and under.
Criminal Justice: Digital fingerprinting for children.
Culinary Arts: Enjoy a custom made marshmallow pop and crepes.
Early Childhood Education and Care: Children's play area, art projects, face painting.
Electronics & Computer Networking: Soldering demo.
Exercise Science & Sports Medicine: Exercise demonstrations, flexibility measurements.
Graphic Design & Photography: Photography demo, design and print a t-shirt.
Interactive Media: Food Truck: Make-your-own frozen yogurt to benefit Special Olympics.
Precision Machining: Customized key fobs.
Medical Trades: Health Fair including, blood pressure checks, therapy alpacas, demonstrations.
Scavenger Hunt for children.
Free Popcorn.
Birthday cake made by WCSCC Hospitality students.
The school has also recently renovated the Culinary Arts Restaurant and the Auto Tech Lab which will be open to the public to view along with the rest of the building.
            Food will be available, and the school's Snack Shack will be open. Staff will be available to give tours of the building. Community Appreciation Day is held every other year. The school is located at 518 West Prospect Street in Smithville.