A Fast Track to Success for Graduating Seniors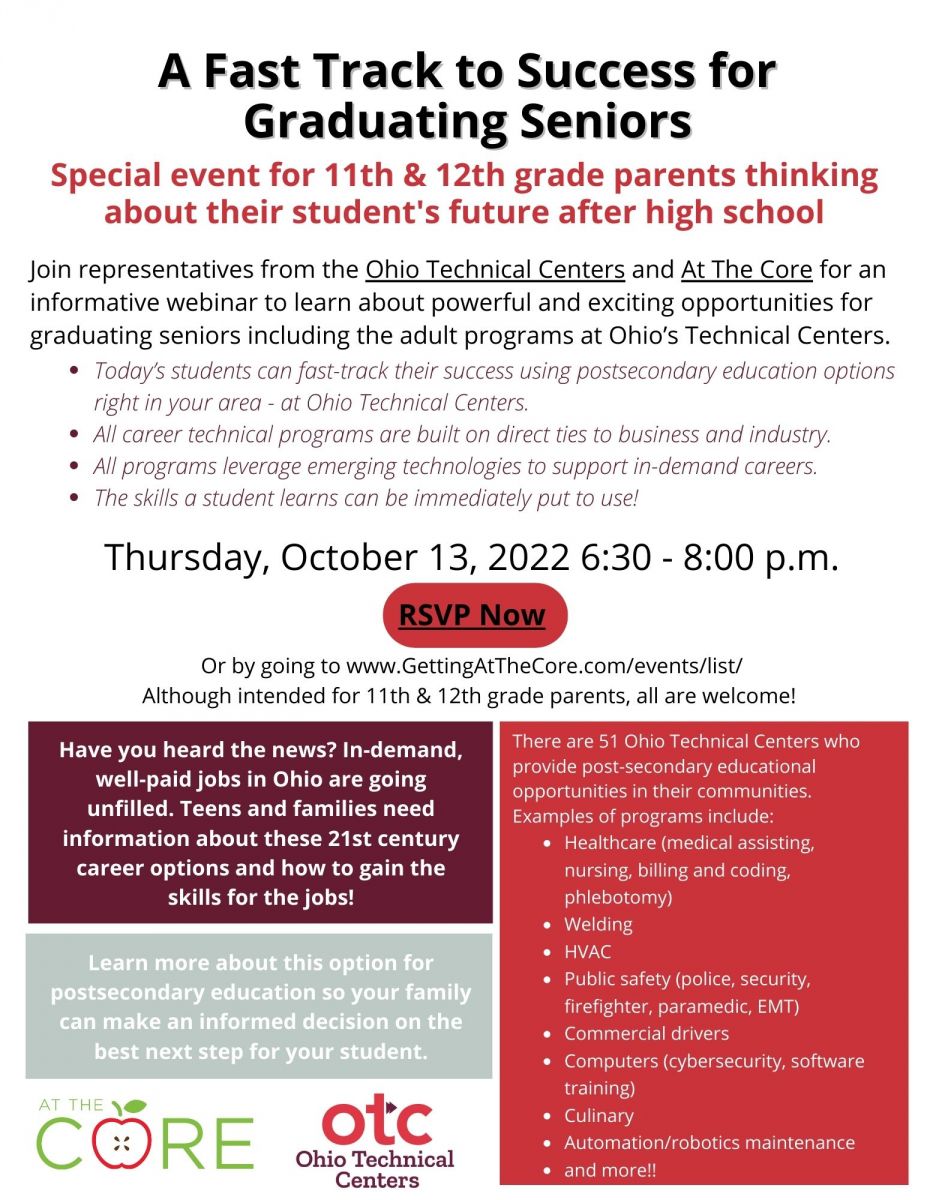 Special event for 11th & 12th grade parents thinking about their student's future after high school.
Join representatives from the Ohio Technical Centers and At The Core for an informative webinar to learn about powerful and exciting opportunities for graduating seniors including the adult programs at Ohio's Technical Centers.
Today's students can fast-track their success using postsecondary education options right in your area - at Ohio Technical Centers.

All career technical programs are built on direct ties to business and industry.

All programs leverage emerging technologies to support in-demand careers.

The skills a student learns can be immediately put to use!
Have you heard the news? In-demand, well-paid jobs in Ohio are going unfilled. Teens and families need information about these 21st century career options and how to gain the skills for the jobs!
Learn more about this option for postsecondary education so your family can make an informed decision on the best next step for your student.
There are 51 Ohio Technical Centers who provide post-secondary educational opportunities in their communities. Examples of programs include:
Healthcare (medical assisting, nursing, billing and coding, phlebotomy)

Welding

HVAC

Public safety (police, security, firefighter, paramedic, EMT) Commercial drivers

Computers (cybersecurity, software training)

Culinary

Automation/robotics maintenance and more!!
Thursday, October 13, 2022 6:30 - 8:00 p.m.
Although intended for 11th & 12th grade parents, all are welcome!