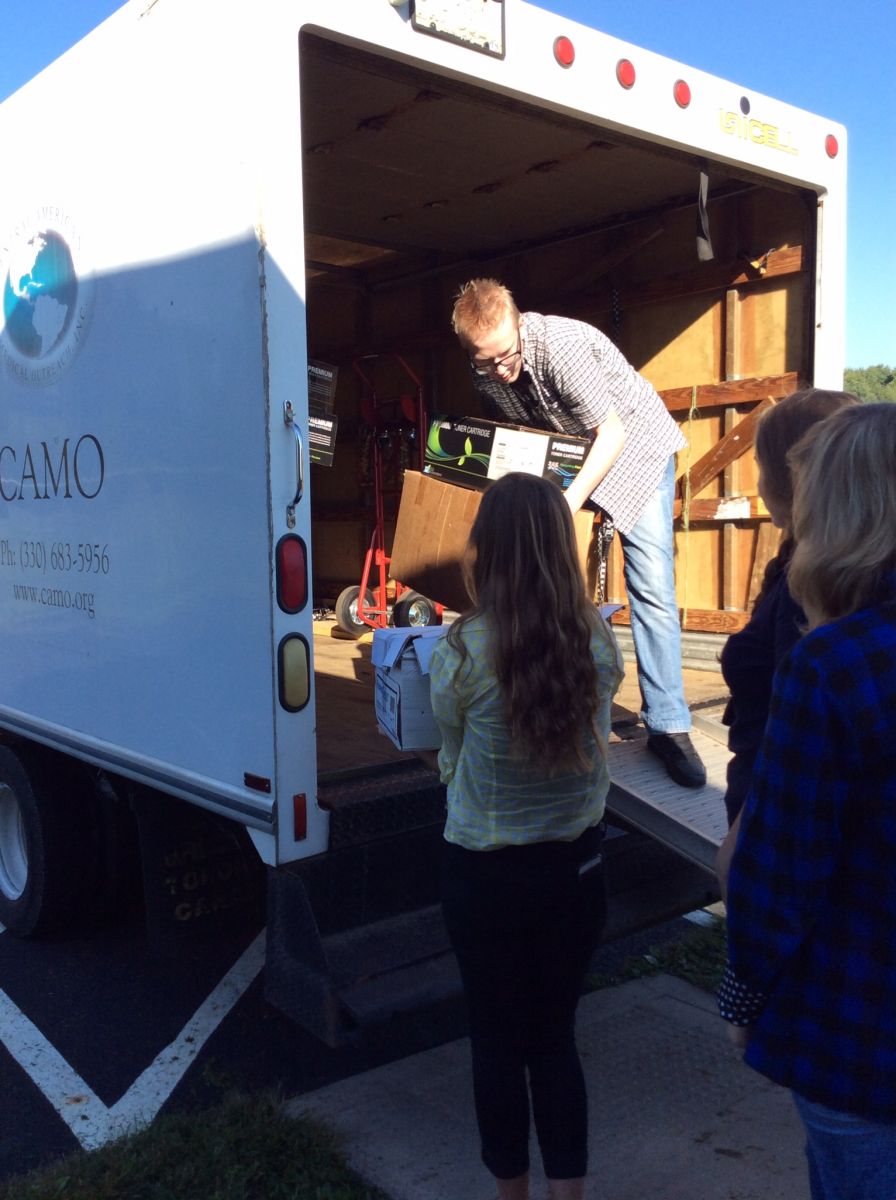 Mason of Rittman unloads boxes of ink cartridges while Eliana Johnson of Chippewa assists.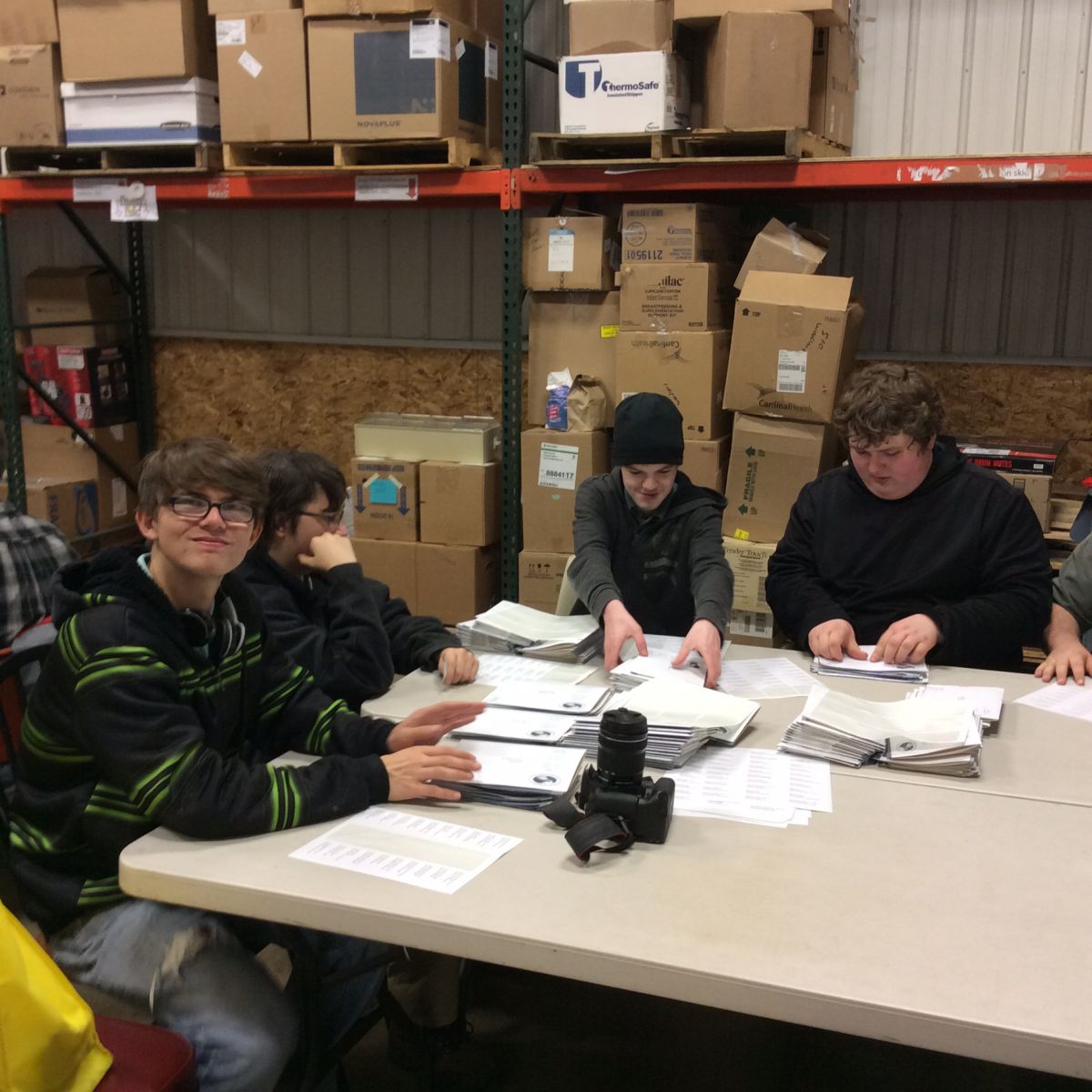 Codi of Smithville, left, Dustin of Wooster, Nathan of Smithville and Johnathan of Triway help address mailings for CAMO.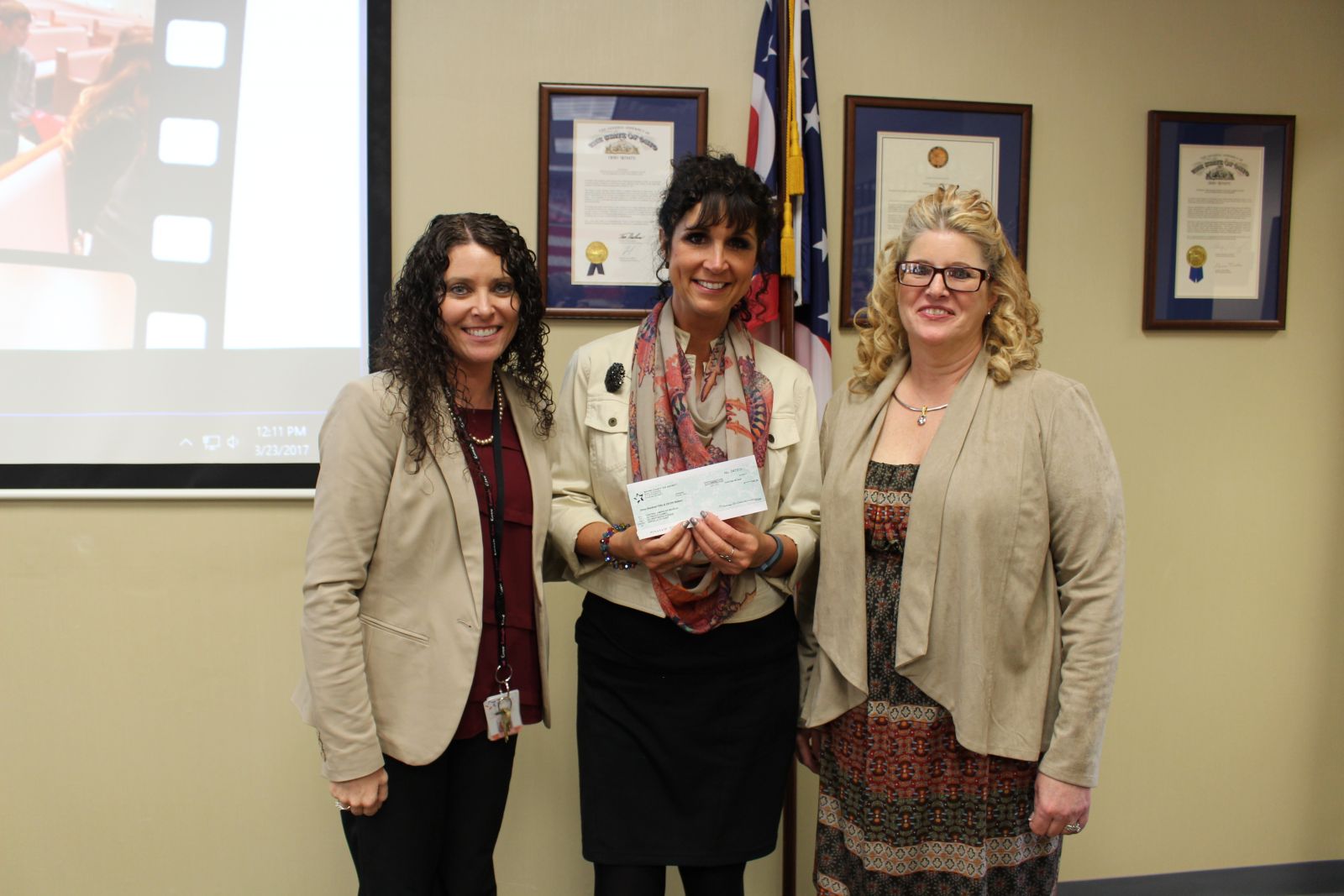 Business Entrepreneurship instructor Kelly Miller, left, and Interactive Media instructor Jennifer Rue present a check of $350.25 to CAMO executive director Helene Moncman from the Business Professionals of America students' fundraiser.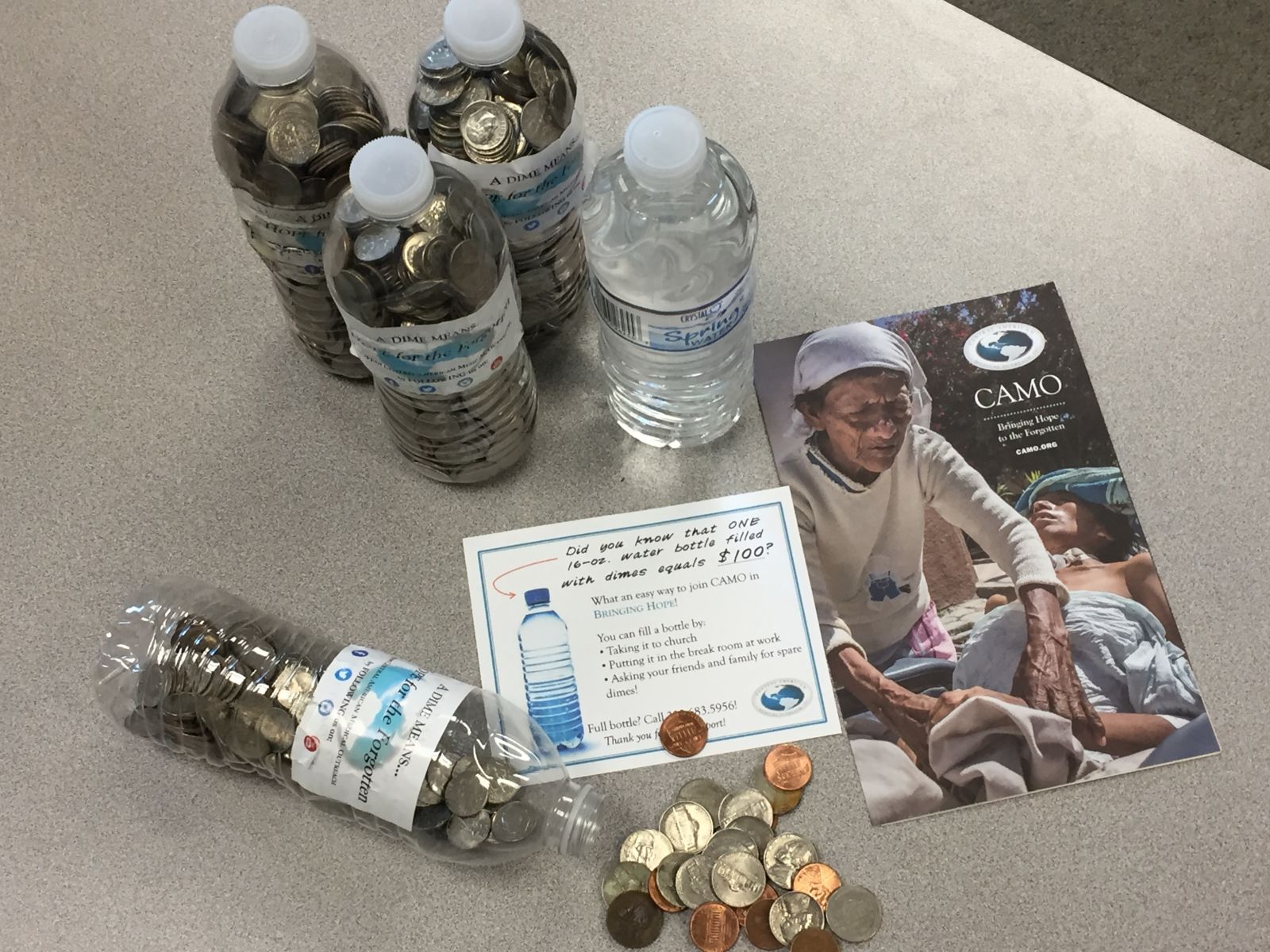 Business Professionals of America students collected dimes for CAMO to help fund medical equipment for Central Americans.
Forty-nine  Business Professionals of America (BPA) students from the Wayne County Schools Career Center  teamed up with Central American Medical Outreach (CAMO) in Orrville to help aid those in need. CAMO is a non-denominational, Christian-based, humanitarian organization that brings life-saving medical services, education and community development to Central America.
The students spent a combined 264 hours folding and organizing 2500 newsletters to help raise awareness about CAMO. The newsletters are a critical resource in collecting donations from the public.
They volunteered to unload, sort, and recycle hundreds of ink cartridges which would have otherwise gone to a landfill to decompose for approximately 450 years. Even though 75 percent of ink cartridges are recyclable, only 30 percent are being recycled. By sorting and recycling, the students learned good recycling habits to help the environment.
They collected dimes in water bottles then donated $350.25 to CAMO. The money raised will be used for new medical equipment which will be shipped to Central America to help those needing treatment.
Inspired by CAMO, a group of Interactive Media students shared the story through BPA's Region 8 Competition. The group's project won first place and at state, they received the Chapter Activities Award of Excellence.
Business Entrepreneurship instructors are Julie Keener and Kelly Miller and Interactive Media instructor is Jennifer Rue.