The Wayne County Schools Career Center hosted the Culinary Affair with Pork Cook-Off on Wednesday, sponsored by the Northeast Ohio Pork Producers. They provided all the food for the contest, as well as cash prizes and medals. Sullivan University of Louisville, Ky. presented scholarships to the winners.
The contest began earlier this year with a pork recipe contest. Winning an $8,000 scholarship and first place was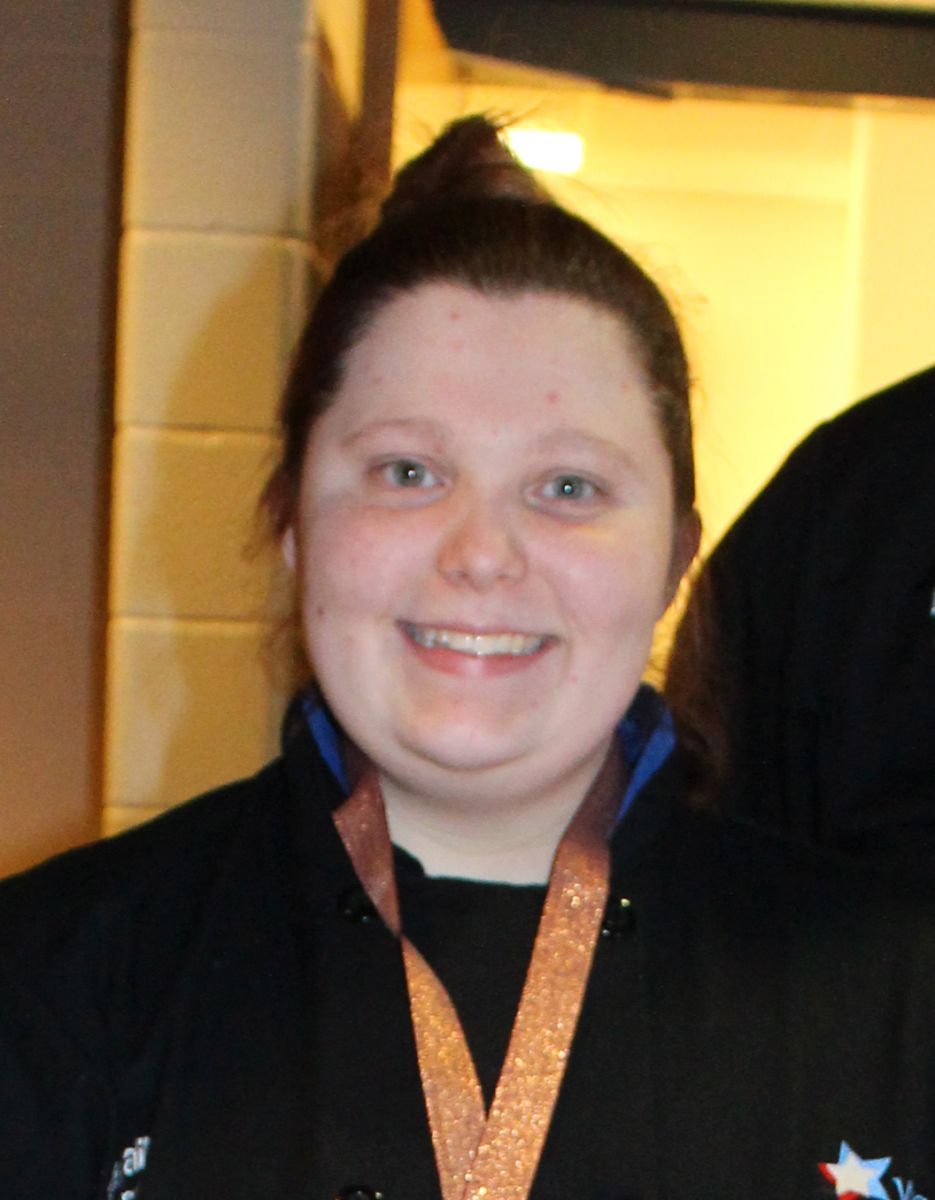 Abigail Workman of Smithville; second place and $5,000 scholarship to Maria Ritchey of Triway; third and $3,000 scholarship to Joseph Heitger of Triway, and fourth place and a $500 scholarship to Galyn Petro of Smithville.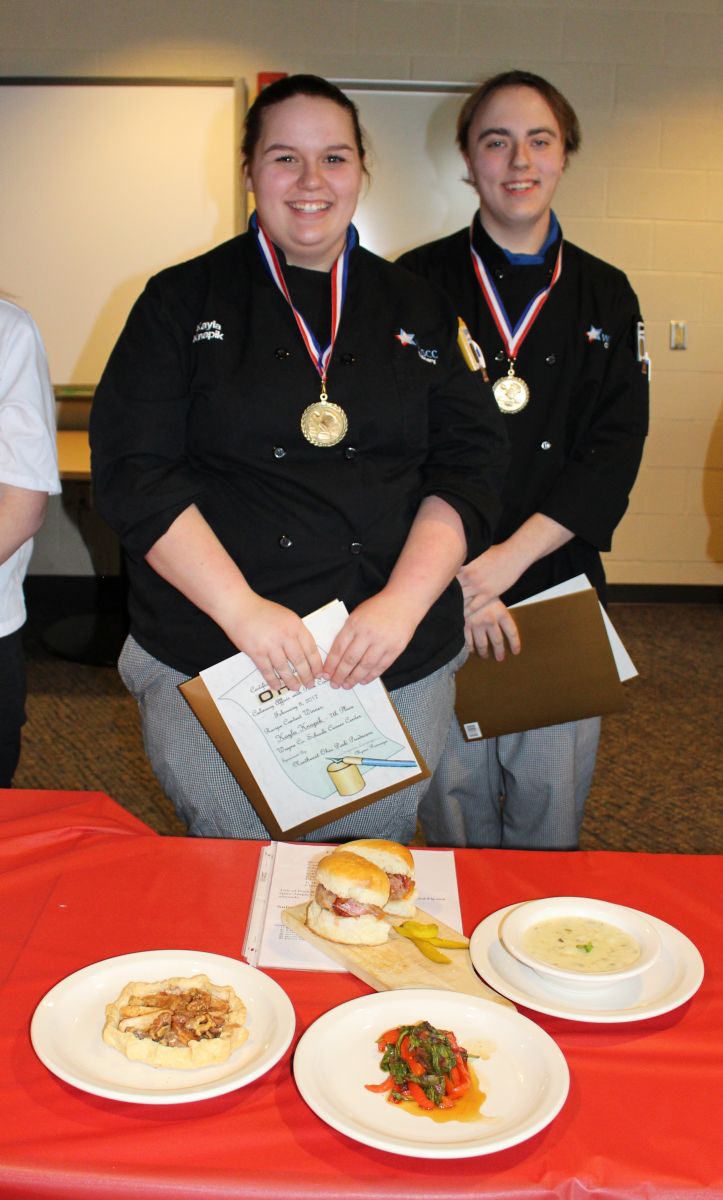 First place cook-off winners were Kayla Knapic of Wooster and Grant Ferguson of Rittman. They received gold medals, $200, and an $8,000 scholarship each. Second place and $100, a silver medal and a $5,000 scholarship each, went to the Ashland-West Holmes Career Center team of Gabrielle Frazee and MaKayla Keene. The third place team, winning $50, a $2000 scholarship each and bronze medals, was Ritchey and Destiny Moore of Triway. Placing fourth and receiving $500 scholarships each were Workman and Dayton Jones of Orrville. Fifth place went to Joseph Heitger of Triway and Kyle Christian of Wooster.
The winning school was Wayne County, which also won a $250 cash prize to be used for equipment for their program.
Certificates of participation were given to Wayne County students Sierra Moore of Norwayne, Rosi Nordick of Wooster, Petro and Austin Agee of Triway.
Teams of students were given a menu and recipes for a wilted spinach salad, bacon-crusted stuffed pork burger, creamy potato soup and an apple tartlet. They had an hour and a half to prepare and serve the meal. They were judged on team organization including working well together, being organized, use of time and motion, and timing of prep and service; procedures such as recipes being followed, grooming and dress, cleanup, safety, sanitation, and effectively answering judges' questions; and food temperature, texture, flavor and appearance.
Judges were Chef Randy Watkins of Elmcroft Senior Living, Heartland Region, which includes Ohio, Michigan and Indiana; Chef Jeffrey Cecil, Representative of Sullivan University; Chef Nicole Crossman of Jac-Lin Manor, Loudonville; Karie Dexter of Milburn Eye Center, Wooster and Medina; and Chef Bradley Nash of Bethany Nursing Home, Canton. The event was coordinated by retired Career Center chef Bob Bercaw.