Wayne County Schools Career Center Engineering students presented eight wooden tractors they created this school year to David Santangelo and Douglas Finn, representatives of Boots, Paws and Troops, who coordinate the local Toys for Tots giveaway each Christmas in Wayne County. From left are Engineering instructor Bill Peters, Josh Squirrell and John McClure, both of Orrville; Santangelo, Finn, Sandor Hegedus of Heritage Private, and Brian Ricer, Sam Auble, and Sam Horsburgh, all of Orrville. Each tractor had 75 parts, some of which were moving, and others were engraved with the program's logo. The dash and engine of each tractor was made on a 3D printer. Each student received a certificate of appreciation from Toys for Tots. The combination engineering design, materials processing systems and service project is an annual learning experience that benefits local children, said Peters. The tractors will be auctioned to bring more money to purchase toys for needy children.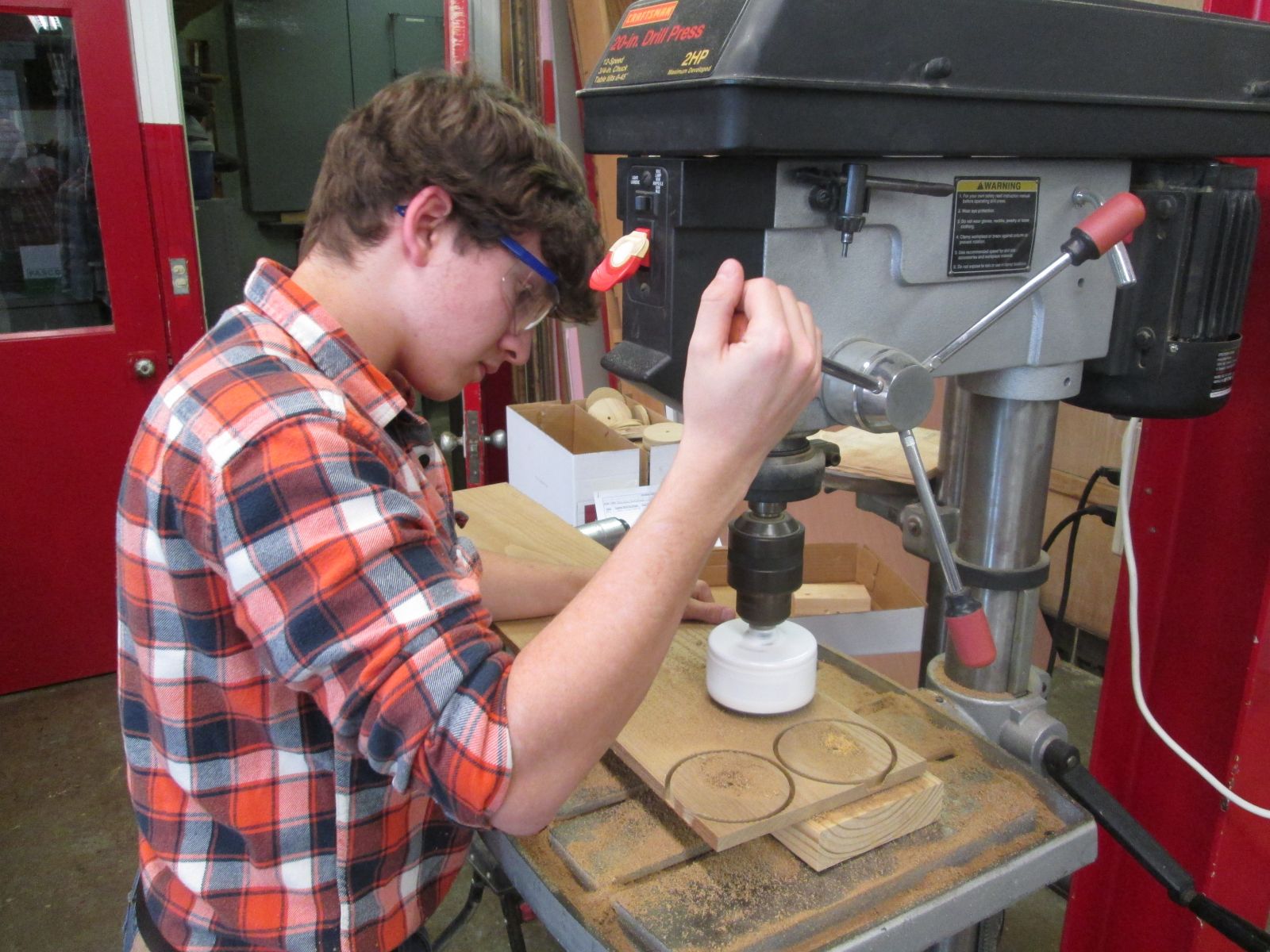 Brian Ricer uses a hole saw to cut wheels for the tractors.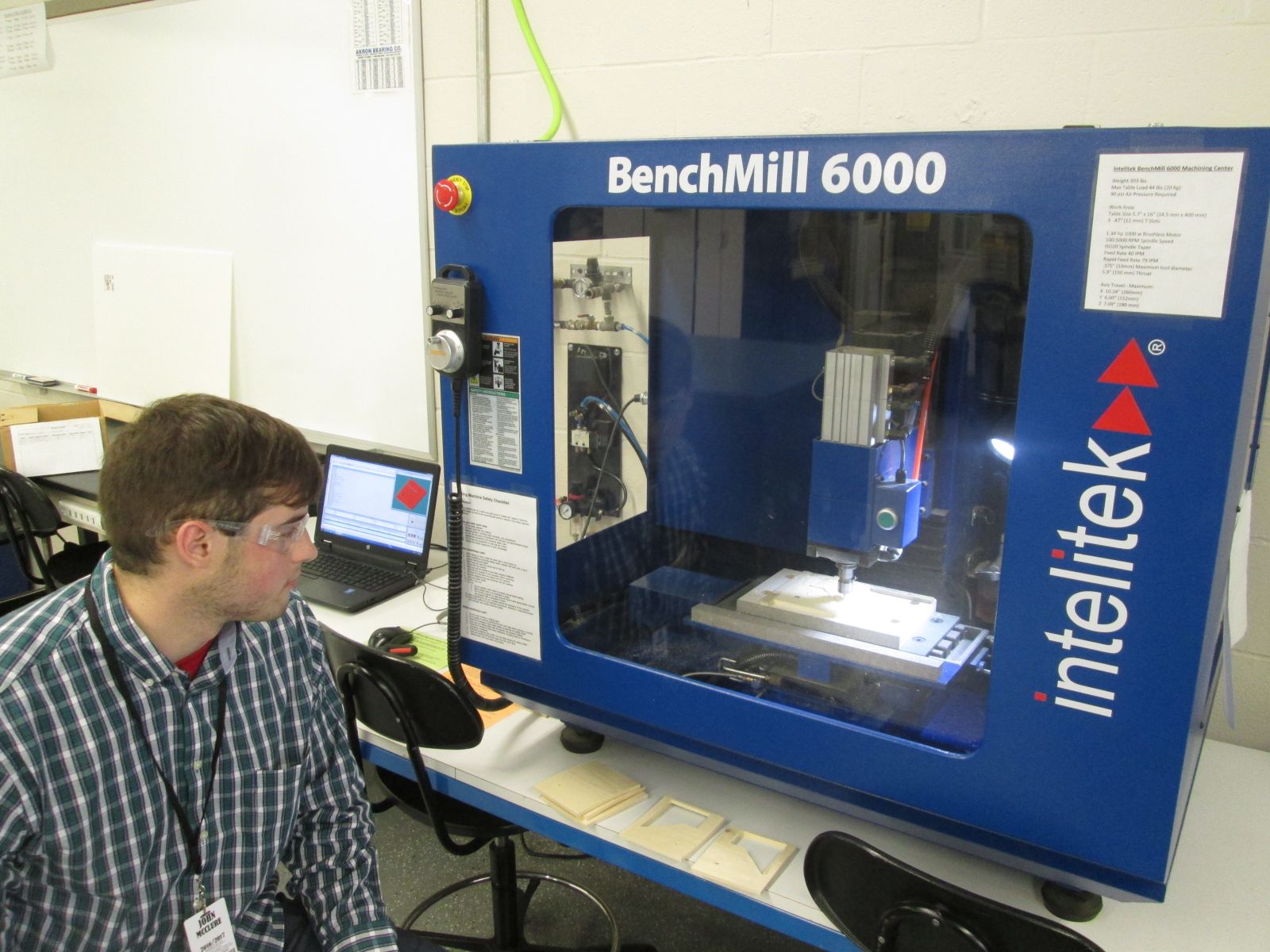 John McClure watches as the CNC mill cuts custom markings on the tractor pieces.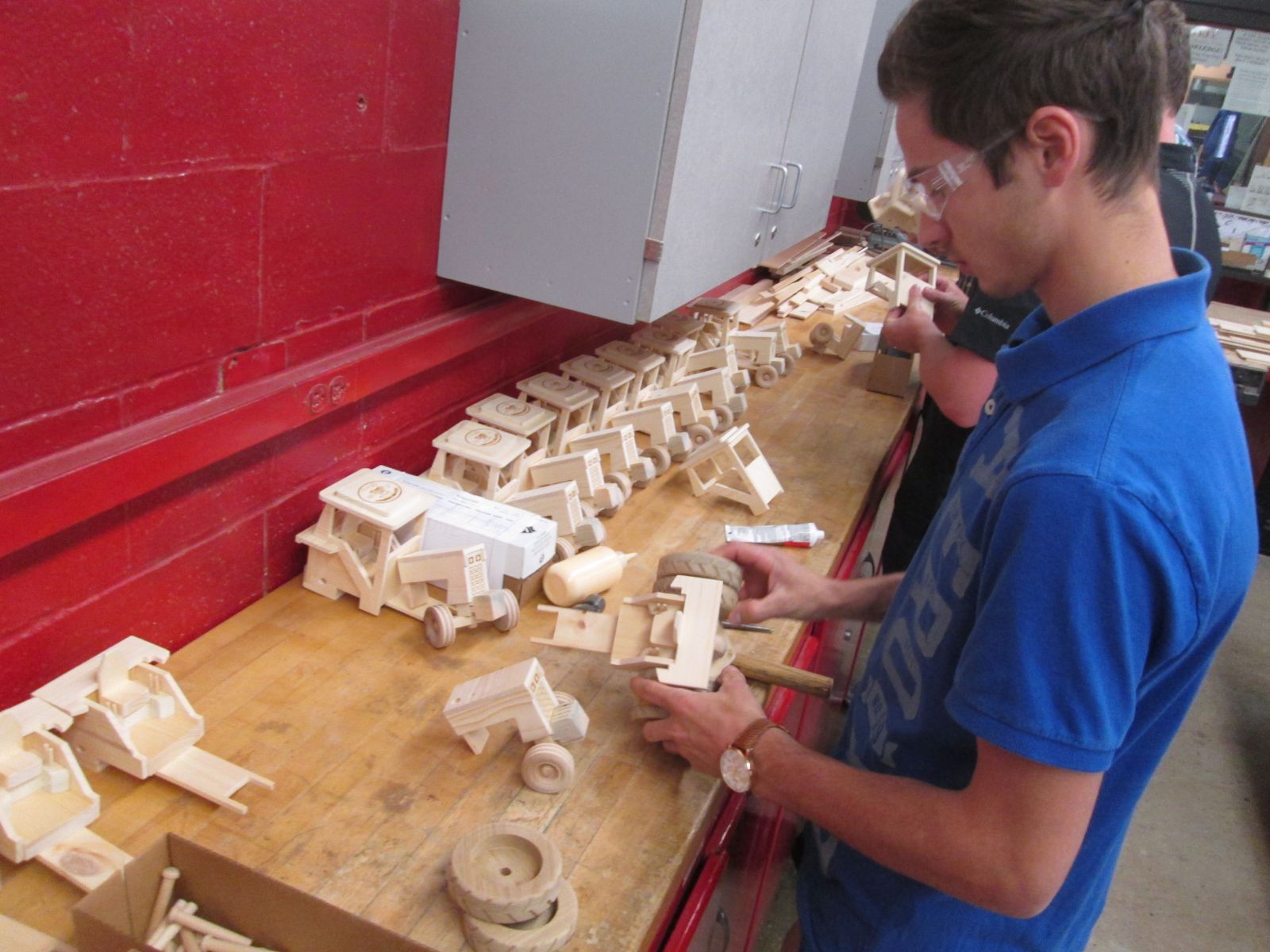 Sandor Hegedus begins to put the tractors together.