Seven of the 12 Medical Assisting seniors honored at the Medical Assisting pinning ceremony. Reading the names at left was Jeff Merickel.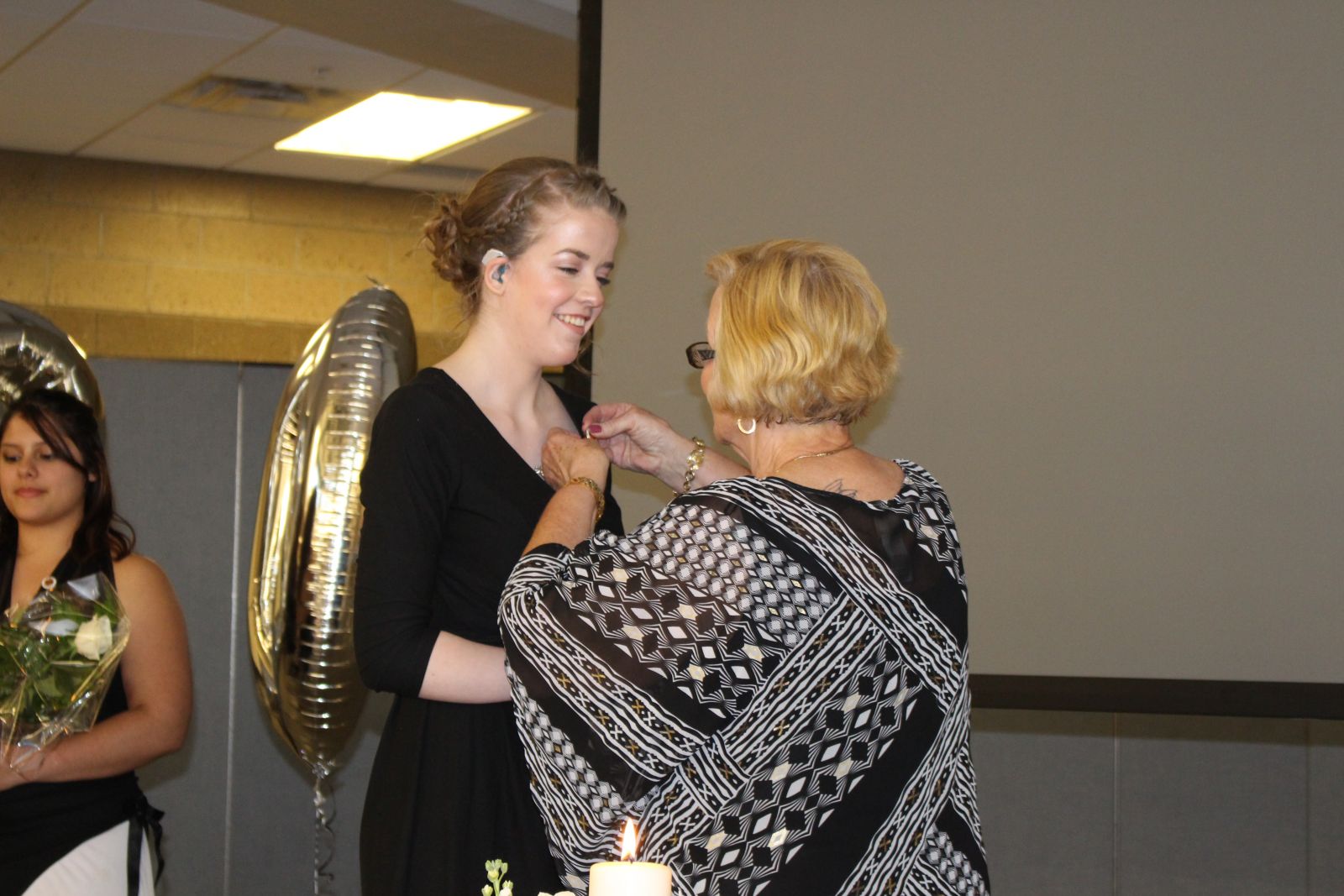 Abigail of Orrville receives her medical assisting pin from instructor Keri Merickel.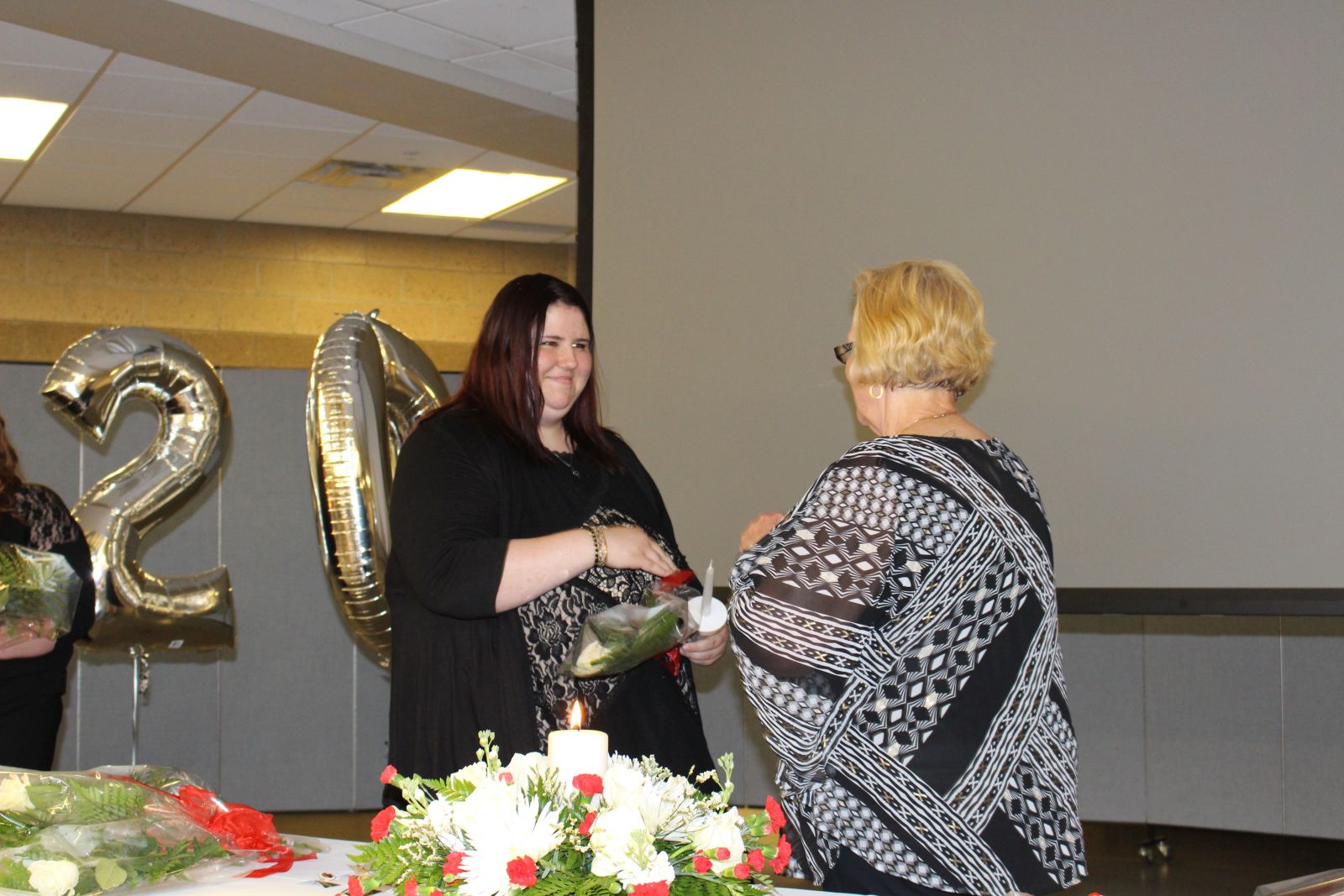 Cienna of Wooster receives her medical assisting pin from instructor Keri Merickel.
Twelve Wayne County Schools Career Center Medical Assisting seniors received pins signifying the completion of their two-year career-tech training program.
Maddison Valentine of Norwayne welcomed the seniors, parents and friends and thanked them for their support. She also thanked instructor Keri Merickel, quoting an unknown author who said, "A good teacher is like a candle…it consumes itself to light the way for others."
The class dedicated a song to Merickel, singing "I'll Always Remember You," by Miley Cyrus.
Merickel made a presentation called  "Did you ever?" to show the seniors just how far they had come in the past two years, and to recognize their accomplishments.
"By choosing our path, we choose our destination," Merickel quoted Thomas Monson.
Eleven out of 12 seniors will sit for the national certification test in phlebotomy, and three are going on to nursing school. She listed how many students were members of Drug Free Clubs of America, National Honor Society, Key Club, Student Leadership Council, with two on advanced job placement, four in sports, 10 on the honor or merit rolls, and four coordinating blood drives this year, raising $2,000 for scholarships. The students participated in a fundraiser that collected $1,400, planned the ceremony, and made the program.
Merickel spoke about "the best decision I ever made in my life," to teach Medical Assisting, 30 years ago. She encouraged the students to embrace the challenges in their lives, and to "make sure you're always in the driver's seat." She quoted Ralph Waldo Emerson, who said, "What lies behind us and what lies before us are tiny matters compared to what lies within us."
Elizabeth Williams said of her classmates, "It's amazing to see all these young people who want to better their lives. Whenever one is in need, the others all help. If you really put your mind to it, you can accomplish anything."
The students gave the flowers on each table to their mothers. They showed photos of each graduate to the tune of "My Wish" by Rascal Flatts.
Students recognized received a white rose and a pin: Erica Blevins of Norwayne, Cienna of Wooster, Milagro Cantera of Smithville, Abigail of Orrville, Brittany Lycans of Norwayne, Hannah Merrick of Chippewa, Aubrey Raines of Dalton, Lydia Steiner of Heritage Private, Lena Uhl of Smithville, Valentine and Williams.