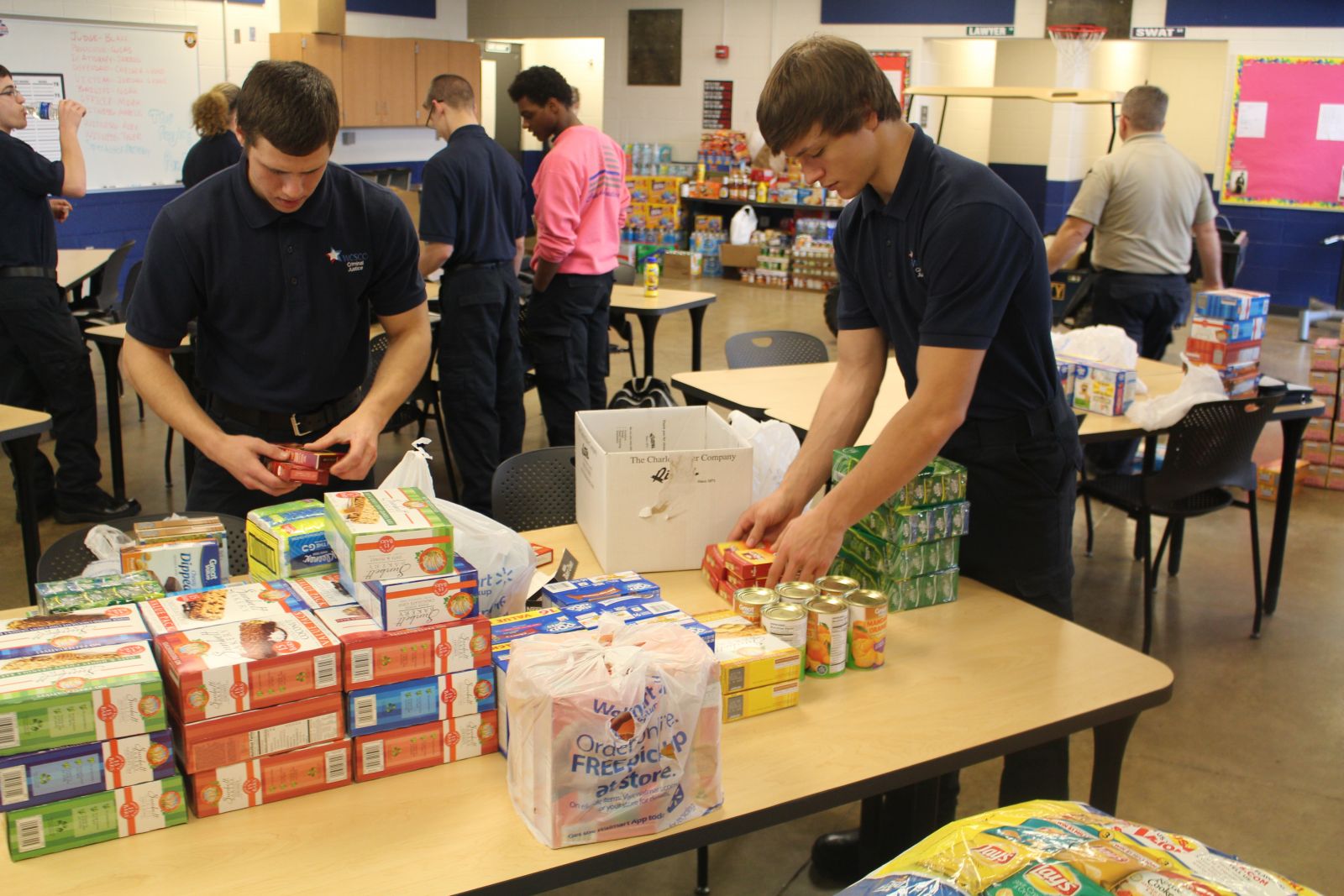 Blake and Lucas sort through donated items for the SkillsUSA food drive.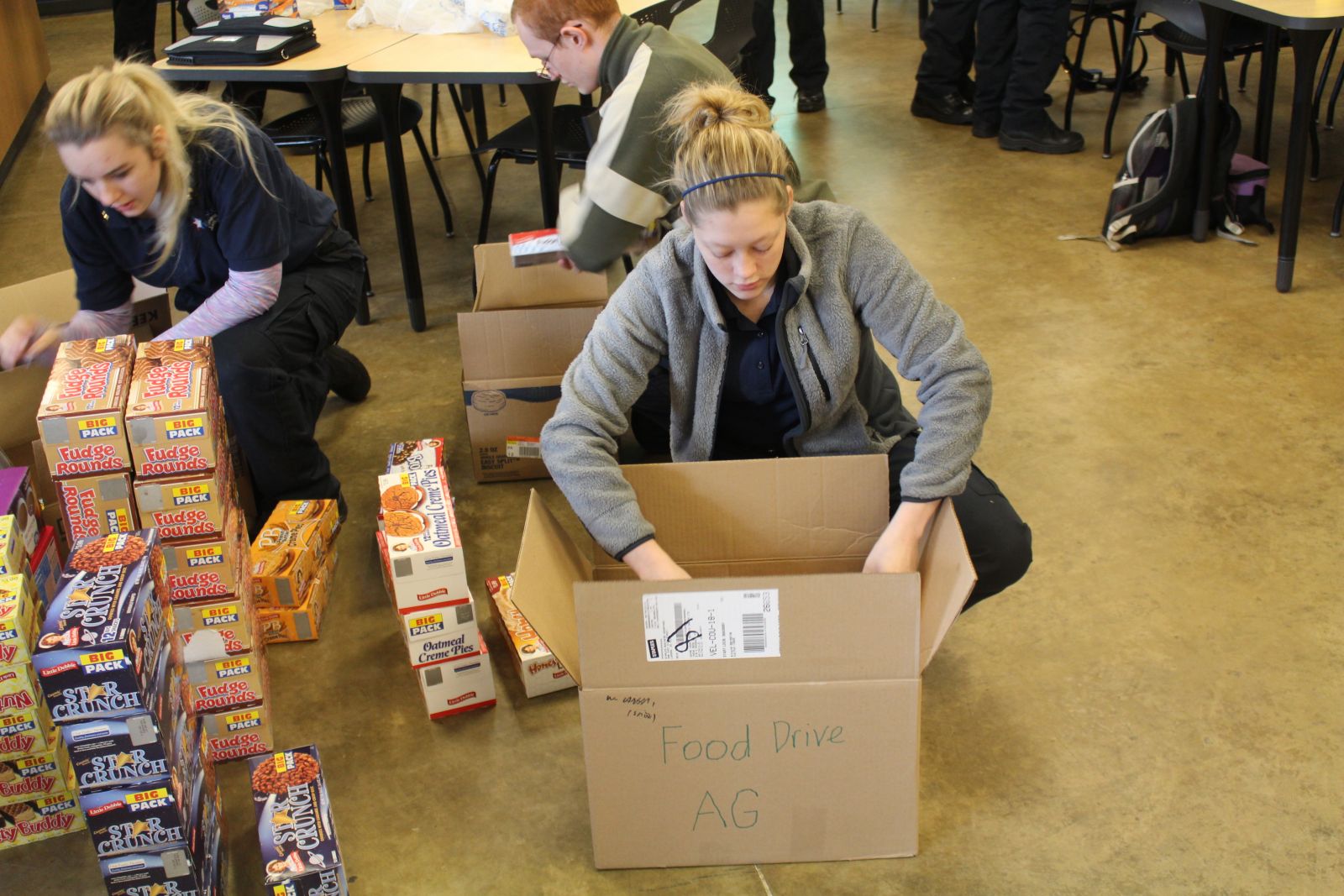 Chelsea and Mora Marshall of Chippewa pack cookies in boxes for the food drive.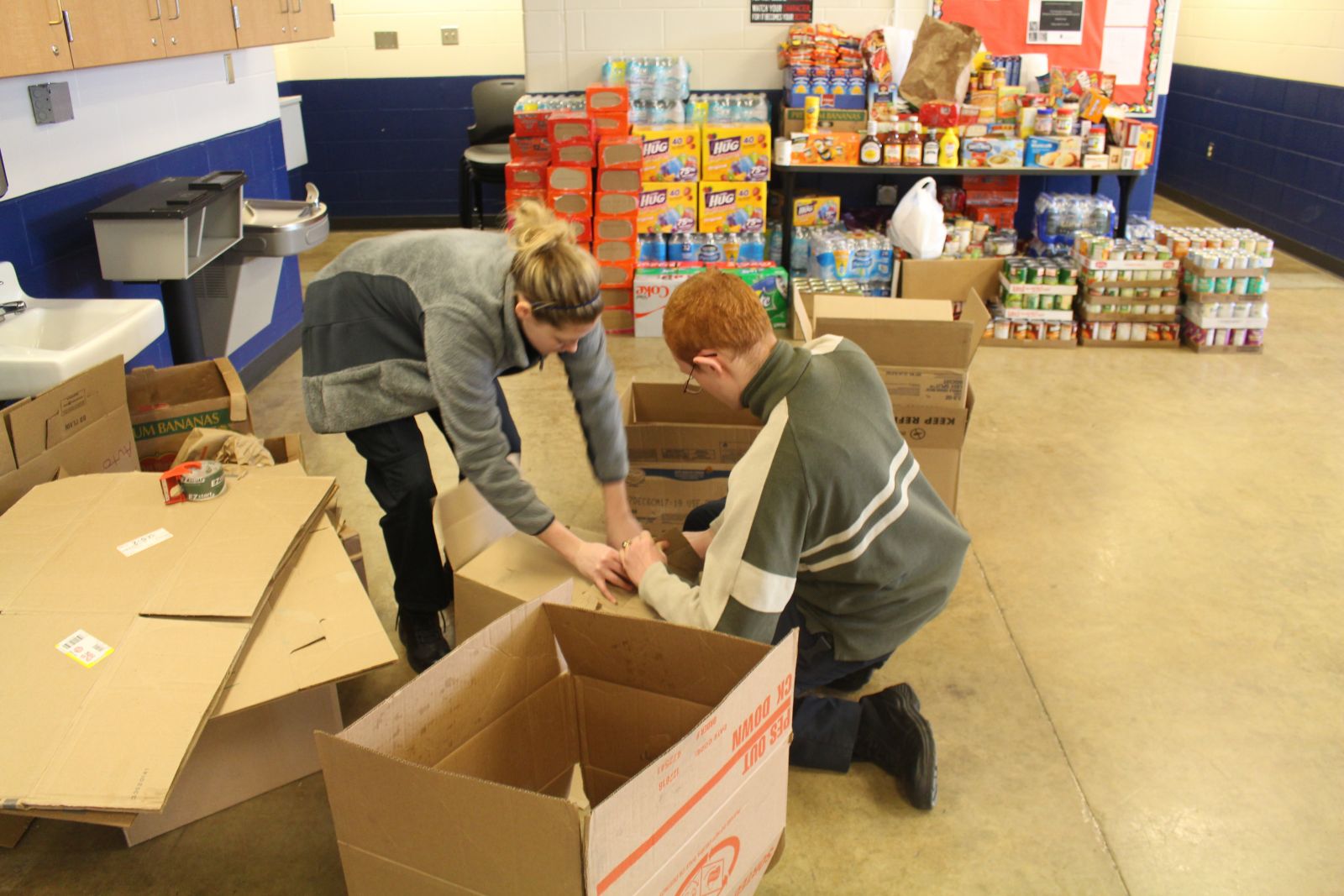 Mora and Jeremiah assemble boxes for the food drive.
STOCKING UP FOR THE HUNGRY - Wayne County Schools Career Center students collected 11,554 food and nonperishable items for the Ronald McDonald House in Akron and the Wayne County Schools Career Center food pantry as part of a SkillsUSA community service project.
            Three Criminal Justice seniors led the food drive: Noah of Chippewa, and Anthony and Chelsea, both of Wooster. The project is for their state SkillsUSA contest, which they will present on April 11-12 in Columbus. They partnered with the Career Center Key Club, which started a food pantry for students who need food on the weekends.
            Precision Machining won first place and a pizza party for the most items donated with 5,378 items. Exercise Science and Sports Medicine won second and a donut party with 1,696 items, and Criminal Justice won candy bars with 894 items donated. Of course, the real winners are those who will receive the food and other items they need when they need it most.