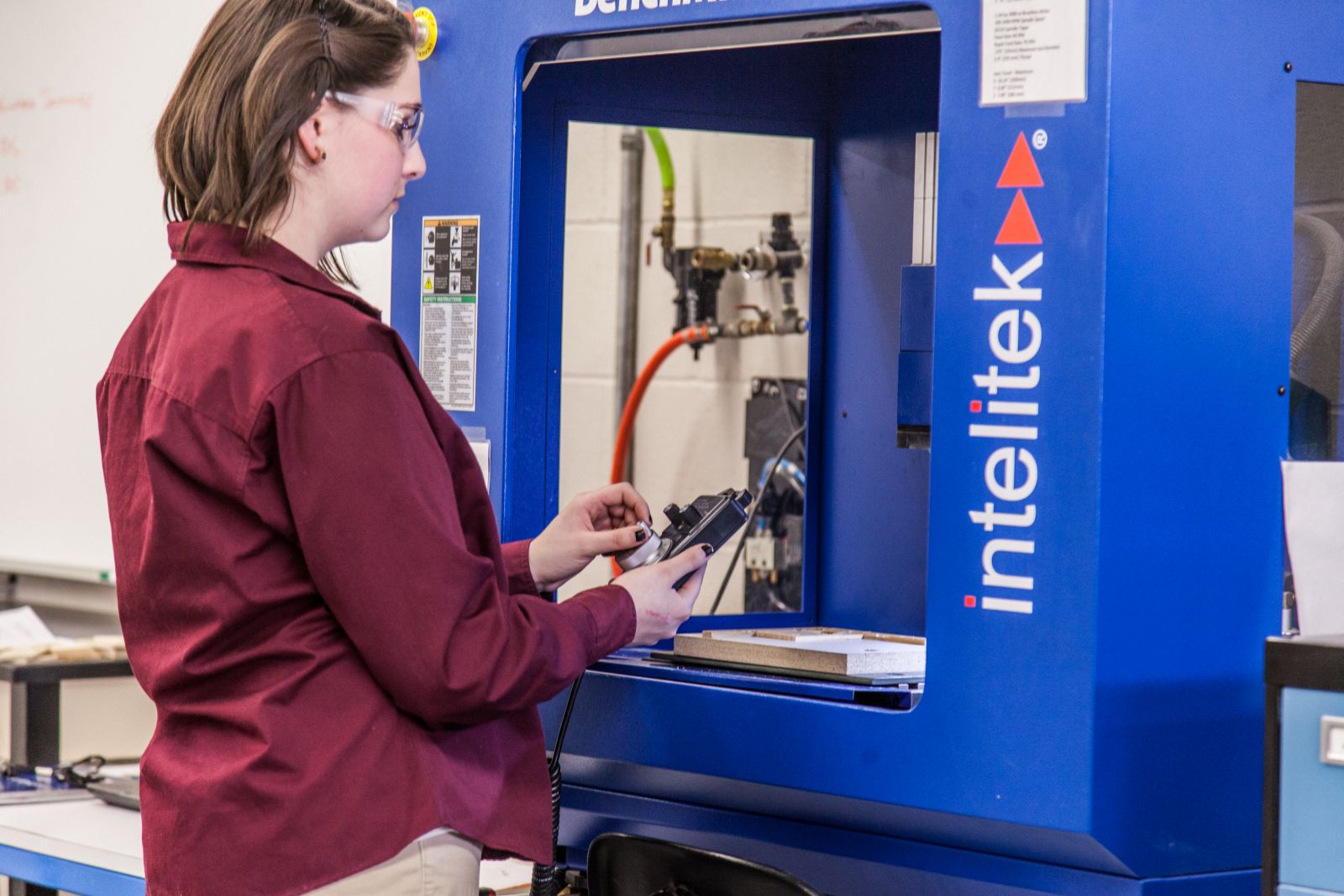 How will Ohio face its looming skills gap? Travel across the state to explore new ways of preparing young people for skilled jobs with "The Career Path Less Taken," a brand-new Ohio public television special. Co-produced by a statewide public media collaborative of CET in Cincinnati, ideastream in Cleveland and WOSU Public Media in Columbus, the half-hour documentary is set to air Thursday, Sept. 5 at 8 p.m. on Ohio public television channels. "The Career Path Less Taken" is part of the "American Graduate: Getting to Work" nationwide public media initiative, made possible by the Corporation for Public Broadcasting.
"The Career Path Less Taken" challenges traditional notions of success by putting the spotlight on innovative career-tech programs. The documentary dispels common myths about career and technical education, and informs students and parents about the variety of career-development options available, across Ohio, during and after high school.
Labor shortages in high-growth fields such as computer technology, healthcare services and advanced manufacturing threaten economic growth at both the state and federal level. Ohio is invested in growing a skilled labor force and increasing emphasis on multiple options for education and training. "The Career Path Less Taken," demonstrates that there are many pathways to skilled jobs that do not require a four-year college degree. The pathways provided by career technical education are proving invaluable to both students and employers, and are helping to close the skills gap.
"This documentary is a fantastic opportunity for Ohio students and their families to gain a better understanding of career-technical education and its many benefits," State Superintendent of Public Instruction Paolo DeMaria said. "Hands-on learning is more engaging and exciting for students and can lead to amazing career opportunities. We also know that career-tech students are ready for college and are very successful when they get there. I'm grateful to Ohio's public media stations for telling this story and for bringing attention to this form of education in our state."